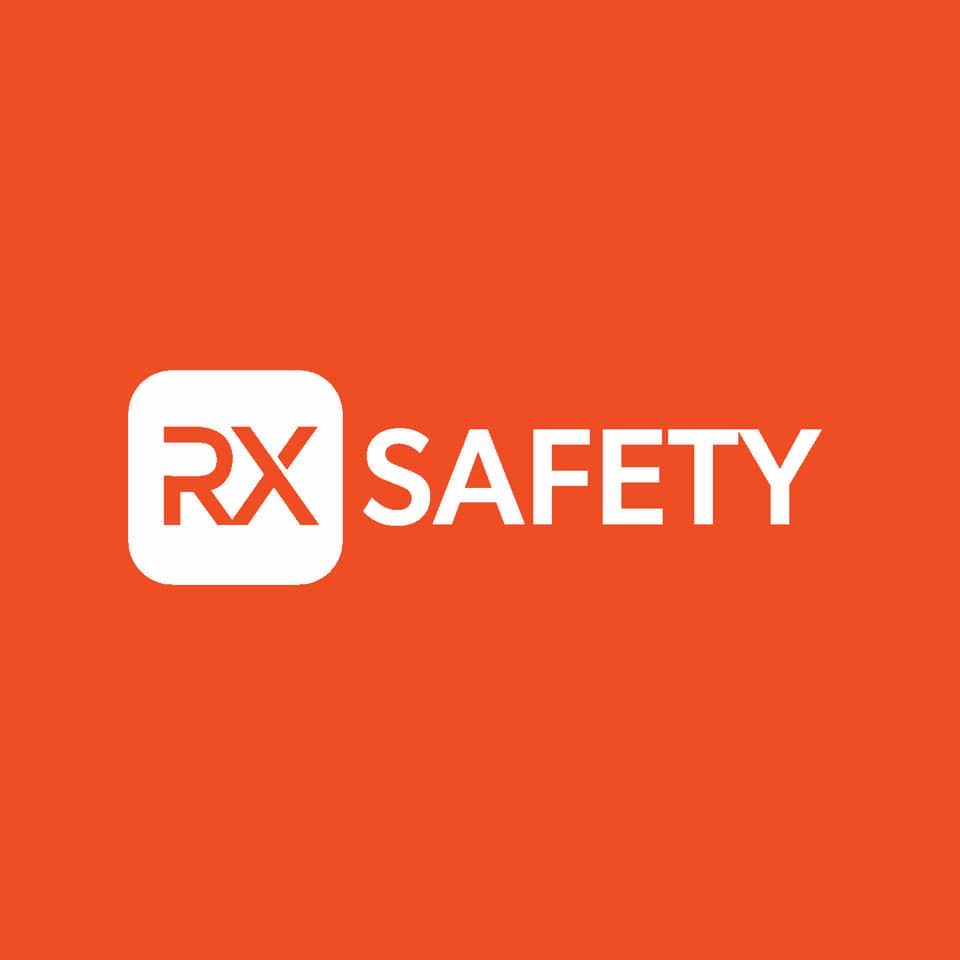 01/10/2023- Middlesex, NJ: First, you may ask yourself why you need specific cycling glasses when going out. How dangerous could cycling sunglasses be, and can they benefit me? Well, there are a lot of advantages when you get cycling glasses or even cycling prescription glasses.
First and foremost, many cycling glasses offer specialized lenses. They can be polarized to help reduce any type of glare from the road, or they can be photochromatic, adjusting your shade for optimal clarity and in low-light situations. If you go for cycling sunglasses or cycling prescription sunglasses, they come with the added benefit of UV protection on top of the glare if they're polarized.
They're also quite durable and can help with impact resistance from bugs or even dirt, debris, and rain, keeping your eyes protected and focused on the road ahead. Many cycling glasses are also built so that if an accident occurs, the frames and lenses will not add to the damage.
Let's take a gander at some of our top options for cycling glasses, which can also be cycling prescription glasses.
Bolle Bolt 2.0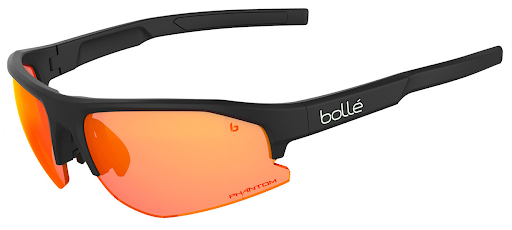 A leader in safety protective eyewear, Bolle has come out with the Bolt 2.0 Cycling Sunglasses. It's got a classic look and feel, that comes packed with the latest in eyewear protection. You can get them with Phantom lenses, which are the top tier in photochromatic lenses, or if you prefer polarized lenses, then you can get the Bolt 2.0 with Volt+ high contrast polarized lenses. Either choice nets you 100% UV protection.
Comfort and stability come with Thermogrip leather, especially on the rubberized nose pads, which are adjustable. To round out the features, the Bolt 2.0 comes semi-rimless, with the frame constructed from TR-90 nylon, which is durable and light at the same time.
Oakley Jawbreaker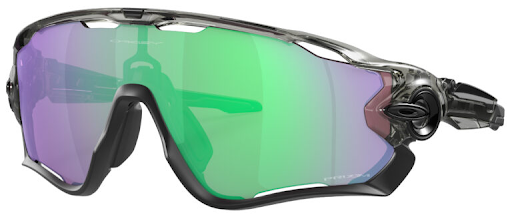 A true name in the sunglasses industry, the Jawbreaker Cycling Sunglasses takes it to the next level with interchangeable lens options through its Switchlock™ functionality. That means you can build your collection of lenses today. You'll have a clear vision with the High Definition Optics® combined with the Prizm™ lenses that make these an optimal pair of cycling sunglasses. Combined, you'll get protection and the ability to make out the details.
As always, comfort is key, and with nose pads and ear socks made from Unobtainium™, you'll be able to cycle just that much more without any discomfort from the Jawbreaker. Additionally, you won't be lacking choices as it comes in 9 variants. They're also extra large in size compared to the other two cycling glasses.
Bobster Sprocket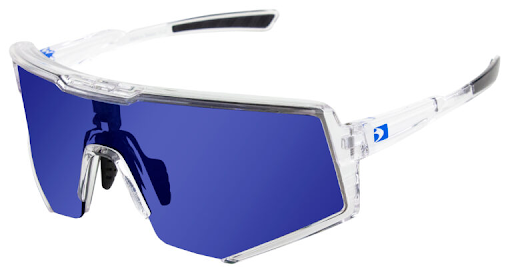 Even though the Bobster Sprocket Cycling Sunglasses typically only comes in one frame/lens combination, the Crystal Clear frame with Blue Mirror lens, that's enough to make a statement. Then we can look at the rubber treatment the frame gets that's hydrophilic as well, keeping the sweat out and the cycling sunglasses on.
The weight is light as it's constructed with TR-90 nylon material, meaning all-day wear is possible, even after cycling. The lenses are polycarbonate, shatter resistant, and anti-fog and anti-scratch, making them a desirable and durable pair of cycling sunglasses. You'll also be easily covered with 100% UV protection when they're on. Feel free to call at 732-356-1493 or email at service@rx-safety.com.
About Us:
Rx Safety is an American manufacturer of affordable prescription safety glasses and performance eyewear. A family-owned and operated business, with a state-of-the-art digital ophthalmic lab and the online store providing affordable, top-of-the-line prescription safety glasses, sunglasses, and performance eyewear on the market. All the safety glasses always meet or exceed the ANSI Z87+ standards for high impact, to be safe and secure while working in any kind of hazardous environment. Besides standard safety glasses, we offer a broad selection of prescription shooting and tactical glasses, prescription youth sports glasses, fishing, and motorcycle glasses designed and tested to meet our high standards. As an authorized distributor of Wiley X, Bobster, ESS, and BodySpecs, Rx-Safety.com offers a full line of prescription safety glasses straight from the manufacturer at wholesale prices.
Like us: https://www.facebook.com/RxSafety/
Follow us: https://www.instagram.com/rx_safety/
Subscribe us: https://www.youtube.com/user/RXSafetyVideos/
Retweet us: https://twitter.com/RXSafetyEyewear/
Contact Detail:
Company Name: RX Safety Glasses
Contact Person: Ryan Phillips
Email: Send Email
Address: 123 Lincoln Blvd, Middlesex
State: NJ 08846
Country: United States
Website Url: https://rx-safety.com/


Source: www.PRExhibition.com